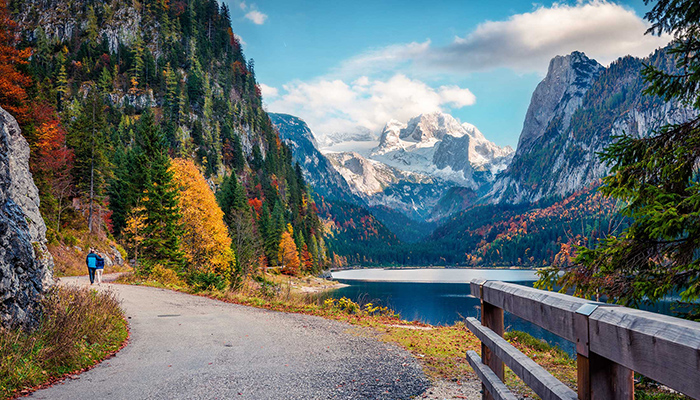 At PIFS, we believe that everyone should have Clarity, Control and Confidence in their retirement journey.
We help you clarify your financial picture so you can enjoy the life you've created—both today and in the future. Whether you're in the height of your career or ready to enjoy retirement, we help you bring all the pieces of your finances together in a way that supports your vision of a great life—and we have fun doing it.
Our mission is to get to know your whole self—your hopes for your family, your values, and what matters most to you. Then we work with you to help you understand your risks and opportunities so you're empowered to take control of your financial situation and make wise decisions.
We become your financial confidant so no matter where you are or what you need, you have a trustworthy and knowledgeable partner to turn to who understands your vision. We want you to be so confident about your finances that you don't hesitate when someone asks about your plans for the future. But most importantly, we want you to know exactly where you stand so you can embrace each moment and be unashamedly excited for the road ahead.
Holistic Financial Planning
...a plan that covers the individual parts of your financial life while ensuring that they all work together.
Tax Strategies
Am I optimizing strategies that help me be more tax efficient?
Retirement Planning
Will I be able to retire on time and continue my desired lifestyle?
Estate Planning
How can I ensure my legacy is in tact and my estate is planned properly?
Cash Flow Planning
Will I run out of money in retirement? Have I budgeted properly for retirement?
Investment Planning
Are my assets properly diversified and in alignment with my objectives?
Insurance Planning
Will my family be taken care of and protected if unexpected life events happen?
Our 4 Step Process
1
Discover & Determine
Review your goals, objectives, priorities, and current financial situation to clearly understand where you are now and where you want to go.
Use that information to determine exactly what you need and what it will cost.
Review our process and services with you so we can both determine if we're a good fit for each other.
2
Assess & Organize
Examine all the details once you decide to move forward.
Assess your cash flow and tax implications, analyze risks, and generally organize your financial world.
Help you gain a clearer understanding of your net worth and create a comprehensive plan to help you accomplish your goals.
3
Deliver & Review
Review all our recommendations with you and ensure you feel comfortable moving forward.
Finalize your plan and begin working on the steps to implement it.
Optimize your cash flow, ensure your investments are in line with your risk profile, and provide solutions for any gaps in your current strategies.
4
Serve & Support
Continue to help you implement the tax and wealth management strategies we discussed in step 3.
Offer ongoing advice and education and communicate regularly to ensure you have the support you need in every season.
Review and adjust your plan as needed to suit the fluid nature of your life.
Central Values
We act courteously to everyone
with whom we come in contact
We follow both the Golden Rule (to "treat others as we would be treated") and the Platinum Rule ("to treat others as they wish to be treated" when it differs). We treat others with kindness and accept no excuse for rudeness. We say "please" and "thank you" to acknowledge the courtesy shown to us by others.
We communicate effectively by listening
respectfully & responding accordingly
We believe that clear communication is essential to everything we do. We inform our clients and one another of important issues in a timely manner. We document important details for future reference. We communicate directly and truthfully even when it is uncomfortable to do so.
We value others' time & our own as the one
commodity that cannot be replenished
We acknowledge that every good thing that we will do requires time. We cannot do everything, so we must do the most important things. We respect on another's time by acknowledging that it is of precious value. We seek to provide valuable information for the investment of time by others.
We prepare thoroughly &
promptly for all endeavors
We begin case preparation once the appointment has been scheduled. We delegate items that require assistance in a timely manner with adequate instruction. We provide realistic deadlines when requesting information from our vendors. We succeed in direct proportion to our advance preparation.
We respect the confidentiality of our
clients, prospective clients & colleagues
We value and respect the privacy and confidentiality of our clients. The privacy and confidentiality of your personal information is very important to us at PIFS. We
adhere to all privacy and confidentiality requirements for all entities whose
products or services we offer.
We take responsibility for
tasks through completion
We do what we say we'll do. We understand our responsibilities and their priorities. We finish what we start or effectively delegate to the appropriate team member. We ask for guidance and assistance when necessary.